Hi there,
I'm Elliot Padfield, a growth operator & entrepeneur with a passion for cutting through the noise and creating novel strategies that outperform.
I'm currently working as a growth consultant & fractional growth lead for a variety of high-growth companies across technology, e-commerce, & content creation.
Previously, I led growth for a portfolio of influencer-branded companies and was an EIR for a family office. Before that, I built and sold a number of companies, the most recent being a logistics facility (acq. '21).
Outside of work, I love travelling (I've lived in 4 countries) and am interested in health & longevity. You'll also find me building side projects to fix problems I have.
If you'd like to chat, the best way to reach me is via X (@elliotpadfield) or email (elliot[at]elliotpadfield.com).
Please direct speaking and press enquiries to press[at]elliotpadfield.com
Thanks,
Elliot Padfield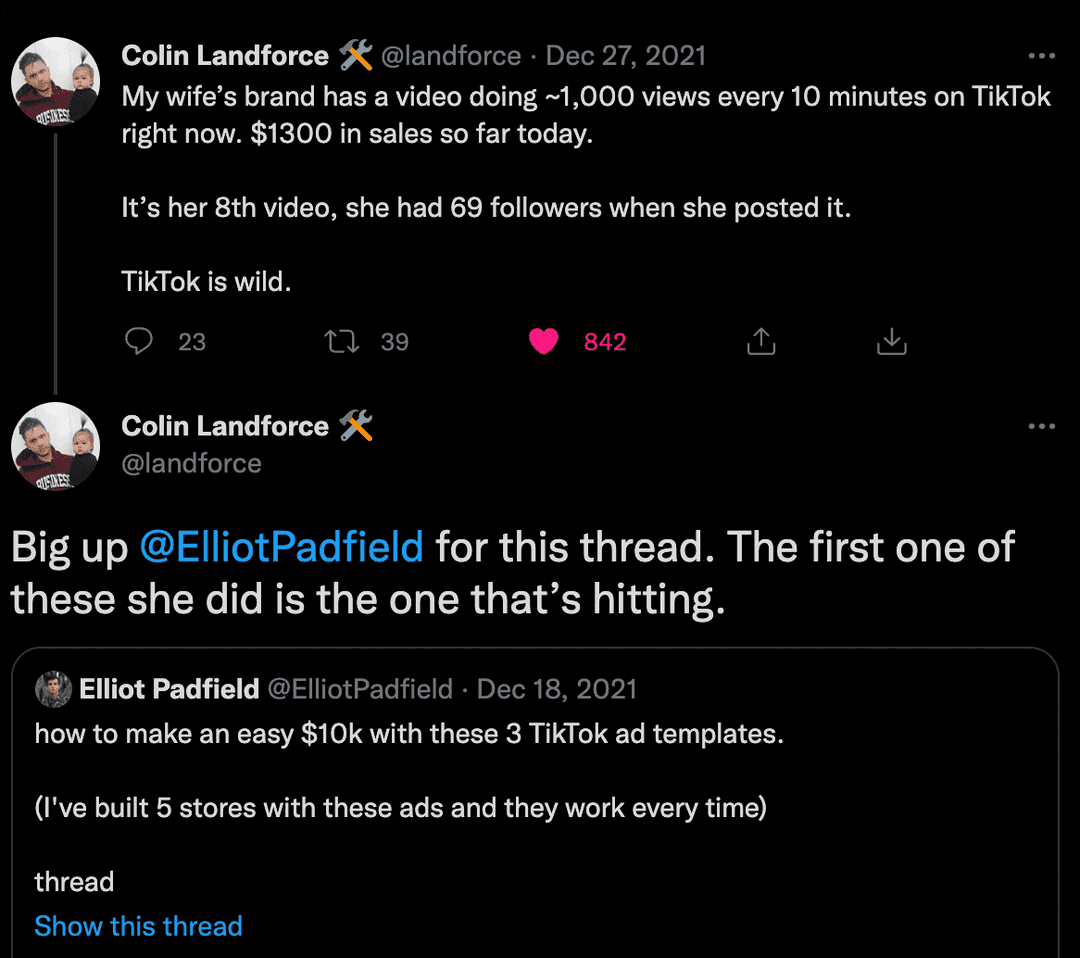 Work with me
I have limited availability but am accepting new clients. While tech and e-commerce are my usual foci, my experience spans from politics to hospitality so reach out and I'll let you know if I can help.